CLOUD-MANAGED
NETWORK TESTING
A cloud-based management solution that uses Android, iOS, Mac, and Windows agents to collect network performance and scanning data. WiFi scanning, speed testing, network stats, and more are sent to the Optifi Manager online interface for monitoring and active troubleshooting.

CLOUD-BASED - ACCESS ANYWHERE
CLEAR VISIBILITY AND CONTROL
SCHEDULED AND ON-DEMAND TESTS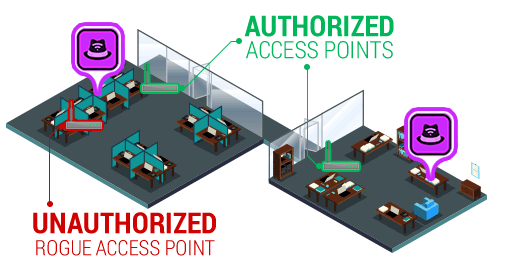 OFFICES
EXISTING EQUIPMENT
Once agents are installed and registered with the cloud manager account, they become instant WiFi scanners, performance testers, and monitors.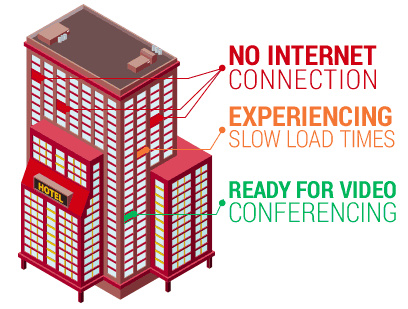 HOSPITALITY
STAYING AHEAD OF GUEST COMPLAINTS
Live WiFi network performance analytics allow network operators and venue owners to proactively resolve issues prior to guest complaints.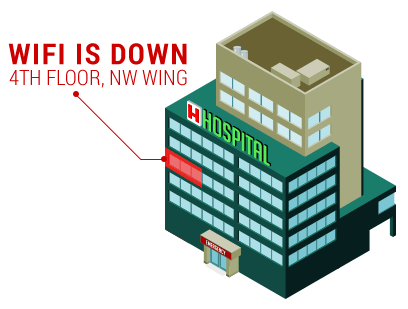 HEALTHCARE
EMERGENCY SITUATIONS
Agents can be tagged with a location IDs as well as automatically determine GPS location to quickly locate problematic areas and devices.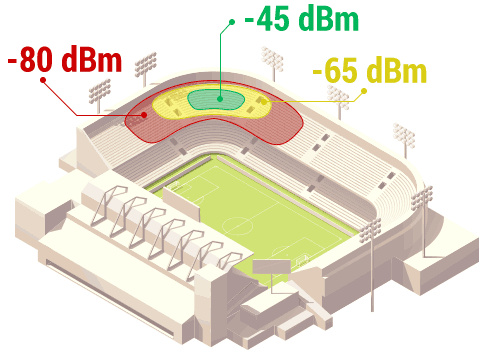 LARGE PUBLIC VENUES
HIGH DENSITY WIFI
Areas that deal with high-volume, high-density traffic need continuous monitoring and quick remediation when issues occur. Our system allows for quick deployment of WiFi scanners and performance testers that can be managed from a single user interface.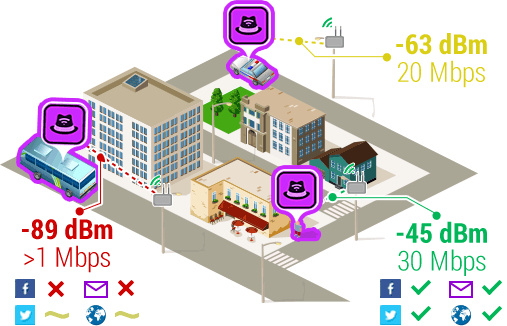 PUBLIC WIFI
MOBILE MONITORING
By placing hardware agents on service vehicles that routinely travel throughout your WiFi network, you can test and monitor your network's performance with constantly changing variables.
Monitor your WiFi connection
Optifi is a simple yet powerful tool designed to help you quickly monitor the status of your WiFi connection.
Download free agent software for Windows, iOS, macOS, and Windows
YOUR HARDWARE YOUR SOFTWARE
Use Optifi Agent software on your machines to turn existing equipment into network analyzers and testers. Optifi Agents run in the background, allowing for continued, normal use of equipment.
Optifi Manager Account to start testing and monitoring immediately.
NETWORK STATISTICS
Use Optifi Agents to gain knowledge of client-based network statistics. Ping, DNS, speed, and more is collected and reported to the Manager.
A first-person view of the clients' network experience.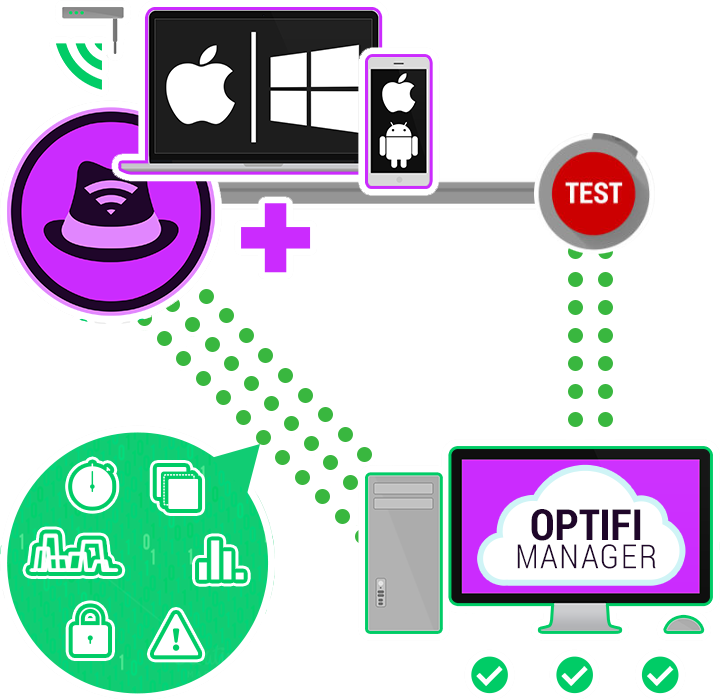 TEST, MONITOR & TROUBLESHOOT
Whether its scheduled or remote, instant access to testing tools in Optifi Agents helps you stay on top of problems in your network.
CONTROL FROM THE MANAGER
Optifi Manager displays WiFi and network performance information collected by Optifi Agents via an internet browser. From a single screen, you can manage Optifi Agents, run performance tests, review test results and more.
About Optifi Agent
Visibility into network and WiFi connection information has been a pain point for Windows 10 and 11 users for years. The available apps aren't easy to use. Now there's a better way.Optifi is a simple yet powerful tool designed to help you quickly monitor the status of your WiFi connection.Optifi has the real-time WiFi connection info you need to make smart decisions about your work or home WiFi connection… like whether you should move your laptop to the conference room instead of the lobby to improve your signal.Optifi gives you instant information about your Internet speed, making it easier for you to identify and fix slow spots before you find yourself waiting endlessly for streaming video to load or large file to fully download.
Optifi Data Points
Optifi is a little taskbar applet for Windows which tracks 37 data points about your WiFi and network connection information like:
Signal Strength (dBm)
Signal Strength (%)
WiFi Security Type
Frequency/Channel Band
Channel Number
Channel Width
MCS Index Number
Link Speed (Transmit/Receive)
SSID / Network Name
BSSID
Access Point Vendor Brand
AP Name (If supported)
802.11 Protocol/Mode
Manufacturer
Physical Address (MAC)
Tx Spatial Streams
Rx Spatial Streams
Firmware Version
IP address
Subnet Mask
Gateway
DNS servers
Windows Computer Name
CPU Usage
OS Edition
OS Build
Download Speed
Upload Speed
Speed Test Delay
LAN Latency
LAN Jitter
LAN Packet Loss
LAN MOS
WAN Latency
WAN Jitter
WAN Packet Loss
WAN MOS
Best Plan For Windows
Optifi is a simple yet powerful tool designed to help you quickly monitor
the status of your WiFi connection.
Remote Cloud
Team License
Subscription-Based Services
Economical, pay as you go subscription service

No need to set up a management server or deploy hardware based WiFi sensors

Eliminates the cost of buying hardware and software

Grow your test network as your needs grow

Get new features as they are added to service
Comprehensiven Solution
Architected to be a comprehensive cloud-based WiFi scanning and network performance testing platform

WiFi scanning and speed testing are only the first of many network testing capabilities

Users will have access to newest capabilities instantly as they become available
Help & Support
Email: support@optifi.com

Twitter: @GetOptifi